Welcome to our self-pickup service! Here are the detailed instructions for the self-pickup process
Placing an Order and Geting the BOL (Bill of Lading)
1.Placing an Order and Geting the BOL (Bill of Lading)
a. When placing your order, please remember to select the "Self-pickup" option for eligible products (usually no additional shipping fee required).
b. After order confirmation, we will generate a pickup form (within 2-3 days) (please refer to Bill of Lading Template).
c. We will synchronize the pickup form with you via email and order detail for easy download and printing.
a. For customers who choose self-pickup at the warehouse, we will make necessary preparations after you place your order.
b. Palletizing: Our warehouse staff will use a forklift to assist in loading the goods onto your transportation vehicle.
c. Non-palletizing: If you choose not to use pallets, please ensure that you have suitable tools and manpower to handle the goods.
a. Based on the warehouse preparation timeline, we will promptly notify you about the status of your pickup preparation.
b. We will inform you of the specific pickup time available (usually takes about 5 days).
a. Please bring the BOL with you to the designated warehouse.
a. After you have picked up your order, we will conduct an order verification process.
b. Typically, the order verification process takes 2-3 business days to complete.
6. Note: Please keep in mind
a. The self-pickup service is only available for customers who choose this option.
b. When picking up the order, please bring a valid identification document along with the pickup form.
c. If you are unable to personally pick up the order, please ensure that your representative holds a valid identification document, pickup form, and an authorization letter.
If you have any questions or need further assistance, please feel free to contact our customer service team. We are here to assist you!
Shipping and Refunds Policy
All orders are processed within 3 to 5 business days (excluding weekends and holidays) after receiving your order confirmation email. You will receive another notification when your order has shipped.
For calculated shipping rates: Shipping charges for your order will be calculated and displayed at checkout.
For simple flat rate shipping: We offer $10 flat rate shipping to USA or UK.
2-10 Day Shipping (Order under $99)
2-10 Day Shipping (Order over $99)
Based on total order weight
NOTE: We are not responsible for shipping carrier delays.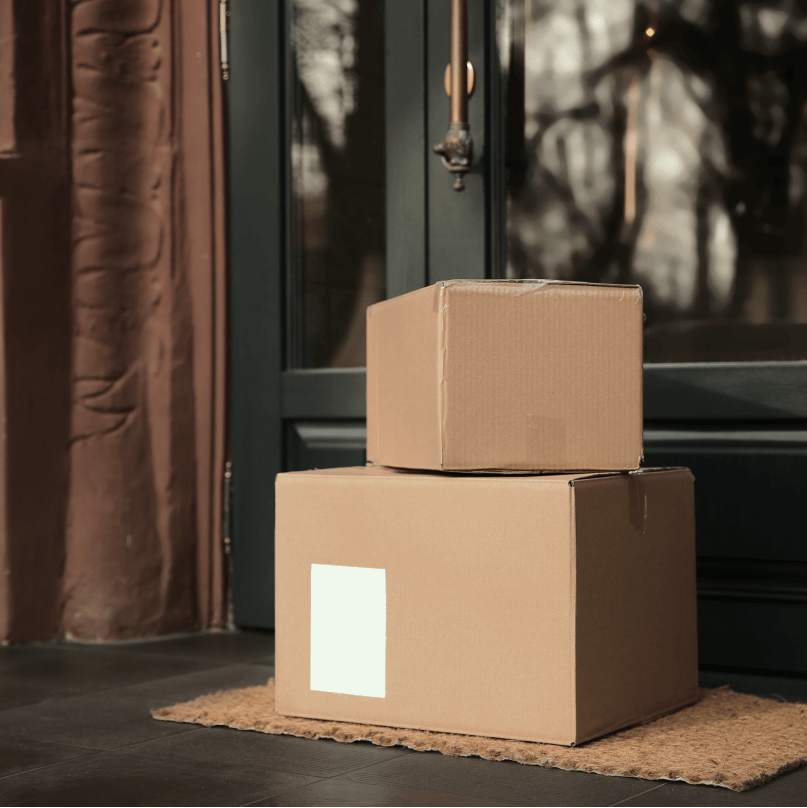 Frequently asked questions
Have questions? We're hereto help
What is the difference between a duvet cover and a bed sheet?
A duvet cover is placed over your duvet and is buttoned or zipped closed to protect it, while sheets are placed over your mattress. We offer a wide selection of sheets, including fitted, flat, valance, and platform valance.
How often should you change your bed sheets?
It is recommended that your sheets and pillowcases be changed once a week, with duvet covers once every two weeks at most.
When can a duvet be used, year-round or during winter only?
We provide a selection of duvets with different togs to suit the seasons. The higher the tog, the warmer the duvet. 7.5 tog would be for the summer months, 10.5 is a standard all-year-round duvet, while 13.5 gives that extra thickness for colder months.
How to put on a duvet cover?

Follow our easy step-by-step guide and never have trouble changing your duvet covers again!
What are all the things to consider when buying bedding?
Our bedding range provides a variety of materials, styles, patterns, and sizes. Please use our Buying Guide to help you choose your perfect bed linen.
What are the advantages of duvet covers?
Duvet covers not only keep your duvet clean but also allow you to add decoration and style to your bedroom. They provide extra comfort and help with insulation to keep you warm.

What do you need for a bed set?
At Home Store + More, we offer everything you need to complete a full bed set; this includes duvet covers, pillowcases, bedspreads, sheets, cushions, and pillowshams.
Can I wash my feather duvet in the washing machine?

Usually, yes, you can, but always read the instructions on the label. Before washing, double-check for worn stitching and minor rips, and repair to avoid losing any down stuffing or feathers. Use a delicate setting on your machine and mild/non-bio detergent.