SECTION A

The furniture for kids should be installed by adults. Please do not allow them to install any furniture.
SECTION B
The product packaging may contain a plastic cover, which must be removed before use.
SECTION C
To prevent suffocation, these plastic covers should then be destroyed and kept away from babies and kids.
SECTION D
Kids should not be close to the sharp corners of furniture, metal parts, or moving parts (such as doors, drawers, and door hinges) to play and avoid injury.
SECTION E
Prohibit kids from standing on furniture with casters.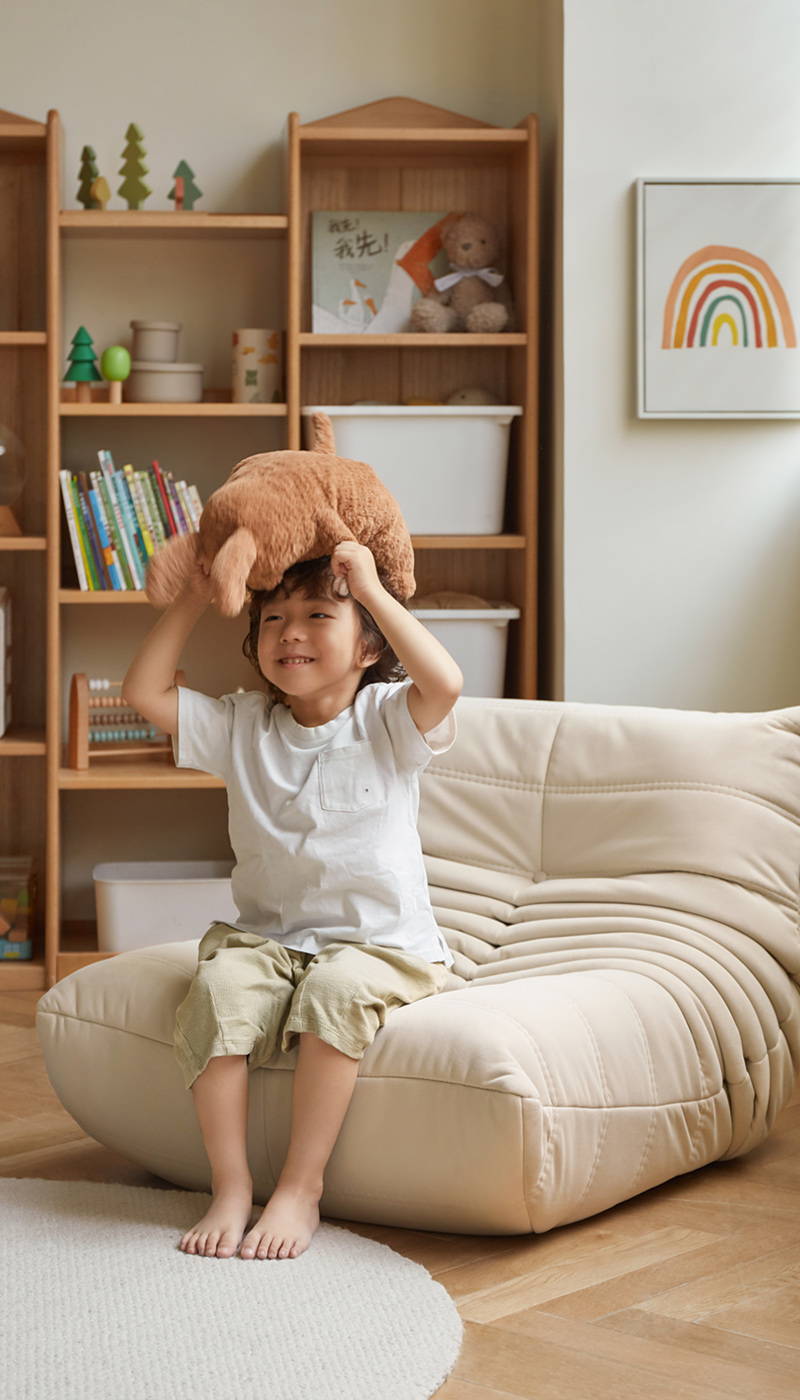 Protection of children by furniture
SECTION A

The furniture corner is designed with rounded anti-collision corners to prevent kids from stumbling and touching.
SECTION B
High cabinet with an anti-pouring device prevents the cabinet from being tipped over when the children climb and touch it, which will threaten children's safety.
SECTION C
Outer coating using odorless paint and natural oil wax (OSM, Germany), which is colorless, odorless, and non-toxic. The paint is in line with EU standards, healthy, and environmentally friendly
SECTION D
100% pure solid wood, without using glue or additives, and no emission of any toxic gases. The furniture is safer and healthier.